Discover Our Portfolio Companies
Take a deep dive into how we select startups and entrepreneurs! 
Interactive Media & Services, Online and Social Media Marketing
Wubba Lubba Dub Dub (WLDD)
Founded in 2018, WLDD is one of India's largest meme ecosystem and the brain behind some of the country's best meme campaigns.
It has helped some of the biggest brands (such as Amazon Prime, Xiaomi, OnePlus, Ola, Spotify, Disney + Hotstar, Sony LIV, Zomato, Dream 11, Myntra, etc.) shine on social media through viral but organic campaigns that reach millions of people by focusing on content and a solid distribution network of memer's and influencers.
The company has a dedicated team of 110+ members and 1200+ of meme campaigns with 100+ clients. They have crossed 5 million+ followers across Instagram, Facebook, Twitter and YouTube. Using this, they provide services across the viral marketing spectrum: be it meme marketing, meme distribution, influencer marketing, meme community or even short-form video content production. Their aim is to cross 100 million followers and become India's largest meme publisher.
Quick Serving Restaurant, Burmese, F&B
Founded in 2014, Burma-Burma is the first and only Burmese restaurant chain in India having restaurants across all four zones of the country.
It currently operates restaurants across different cities under four verticals namely Dine-In, Delivery, Shop (D2C) and Catering. With one of the founders having a Burmese heritage, they bring you the culture, authentic taste and cooking from Myanmar lovingly prepared from their treasured family recipes. Their vast menu also offers vegan friendly, jain friendly and gluten free dishes.
Tea and Coffee, Beverages Vending Machines, F&B
Founded in January 2020, Dwija Foods is a tech-enabled brewing solutions provider focussed on delivering a high quality tea and coffee drinking experience to enterprises with their brand "XTC".
The company provides contactless/manual, IoT enabled, tea and coffee vending machines to over 150 marquee corporate and multinational clients such as Google, Tata Capital, The Blacksoil Group, HDFC Bank and Turtlemint. It sources its own tea and coffee to provide a unique variety of curated, in-house blends.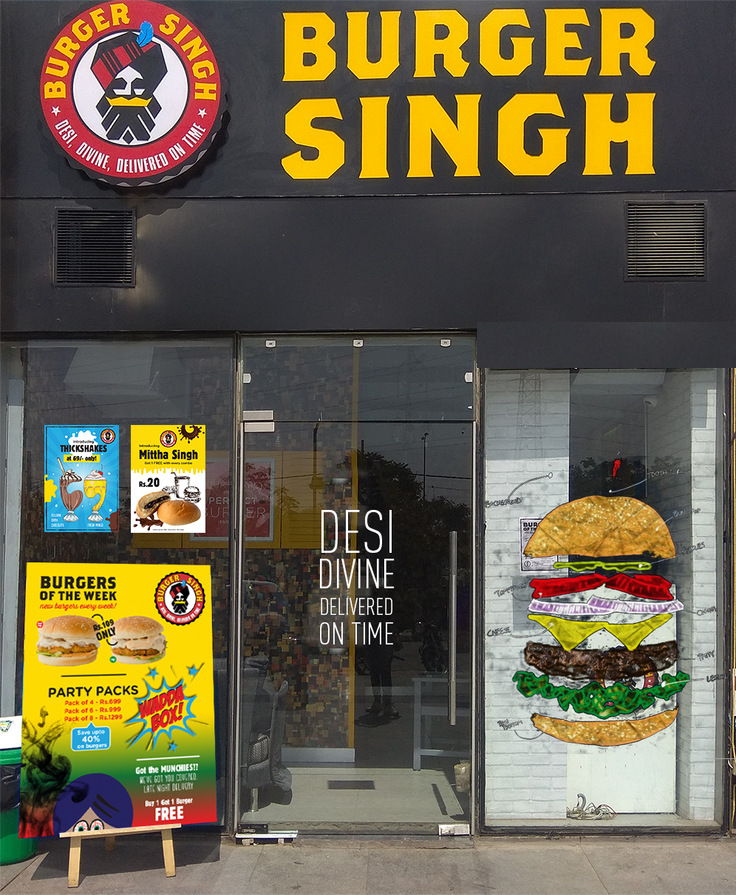 Quick Serving Restaurant, Burger, F&B
Burger Singh, operates in 58+ locations across 22+ cities in India. Burger Singh has successfully Indianized a typical western fast-food product with their in- house sauces & spice-based recipes. It has a distinctive menu with constantly evolving product offerings. 
The brand currently has a multi-format model (Drive-thru, Dine-in, Food Court/Takeaway, Cloud kitchens etc.) to ensure scalability. The company is targeting rapid Expansion with a combination of Company Operated & Franchise Operated stores.
Consumer Goods, Coffee, F&B
Founded in 2012, Blue Tokai Coffee Roasters offers a dedicated online marketplace for the sale of roasted coffee. The company is a specialty coffee e-tailer that sources single-estate Arabica coffee beans from Indian coffee estates, roasts them to order, and ships directly to clients. Customers can order online or visit one of their 48 exclusive retail locations spread across various cities in India.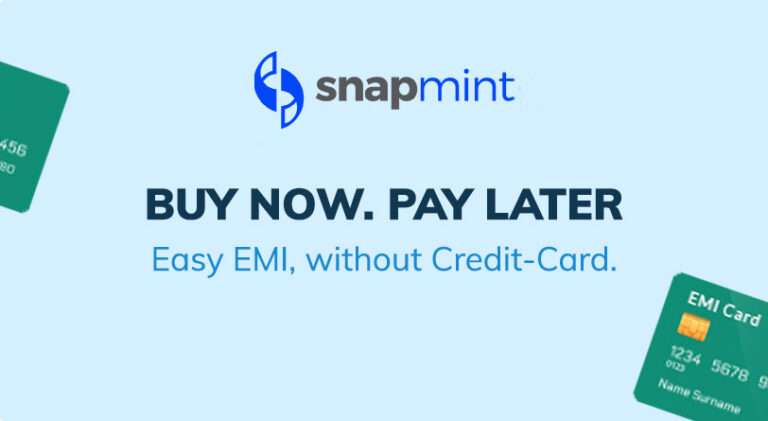 Lending, E-Commerce, Fintech
Founded in 2015, Snapmint is an Online Shopping platform intended to reduce the credit card dependency of buyers. Snapmint allows customers to buy Mobiles, Electronics, Appliances and various other items on flexible, affordable and simple EMI installments. Shoppers can purchase products using their quick 5-minute Online process without needing a credit card or previous credit history and they don't have to wait for days to know if their EMI application has been approved.
Jewellery, Fashion, E-Commerce
Established in 2016, Melorra is a jewellery brand that styles jewellery for the Contemporary wardrobes using 100 percent 3D printing to create accurate and exquisite designs. Fashion stylists and jewellery designers work together to create Melorra's affordable, light, contemporary everyday wear jewellery inspired with global trends. Melorra launches new jewellery designs every week to keep up with the worldwide fashion trends. Their trend-spotters scout global runways for trends that will meet the the standards and styles for today's fashion landscape. Their jewellery comes in a variety of gold shares and also feature gemstones.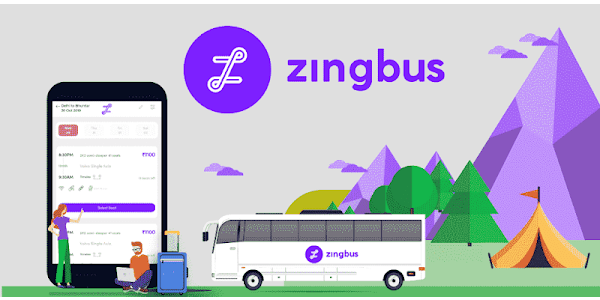 Intercity Mobility, Transportation
Founded in 2019, Zingbus is an emerging brand in the intercity bus services that connects cities across India. They strive to provide a safe and reliable travel experience for the community which include well-equipped buses with modern facilities that meet all the safety requirements. Customers can book tickets based on their destination, journey date, and the company's platform includes features such as on-time departure, live tracking, and travel kits that include clean blankets, water bottles, and hand sanitizers, allowing customers to have a predictable, punctual, safe and hassle-free travel experience.
Founded in 2020, ReshaMandi is developing a full-stack digital ecosystem for organizing the natural fiber supply chain (such as silk), from farm to retail, with the goal of defining fashion trends. The company buys scientifically graded cocoons from farmers, supplies them to reelers, makes yarn accessible to weavers, and connect them with numerous retailers. At each node of the supply chain, they also provide services such as quality testing, technical advisory, high-quality inputs, and market linkages.
Founded in 2018, is a manufacturer of chewable nutritional supplement products for both men and women. The company's offers chewable supplements that are gluten-free and vegetarian containing biotin, zinc, folic acid, and vitamins A to E that enhance hair or nail growth and boost metabolism, enabling consumers to have access to supplements that makes hair longer, stronger, shinier, smoother, and reduces hair fall and hair thinning. Their products are backed by scientific evidence that would be made from best-in-class vegan-based ingredients and fix root causes of problems to give complete nutrition. 
Rural Tech, Fin Tech, Agri Tech
Hesa is enabling businesses, SMEs, banks, governments, and non-governmental organisations (NGOs) reach rural India for various buy-sell propositions such as brand promotions and social duties with the use of Hesaathis, a trusted B2B digital platform that is supported by the might and power of a sizable ground force. 
Start Your Angel Investing Journey Today
We have set in place an integrated approach that empowers startups and startup investors to build a successful trajectory.
We base our investments towards tech-enabled consumer facing startups, with scalable business models during their growth stage.
We look for founders having great entrepreneurship skills with the potential to grow their business multifold and become leaders in their space.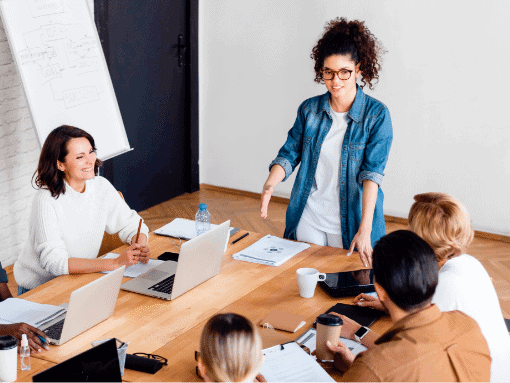 Don't Hesitate To Contact Us
Click on the link below to WhatsApp us for immediate support or fill the google form so we can reach out to you.