We are dreamers. We are doers.
We recognize the commitment, the drive and the passion of start-ups.
And we fuel them to achieve what they have set out to.
Negen Angel Fund is our testament to grow with the growing base of entrepreneurs in India.
Our Group Level Investments
THE BUILDING BLOCKS OF SUCCESS
Integrity, Excellence, Innovative Thinking, Collaboration
We leverage our experience in startup investments to identify promising businesses that are both, innovative in concept and scalable in execution.
Family Office & Angel Investors
Actioning The Dreams Of Tomorrow, Today
Welcome to Negen Angel Fund, where we have set in place an integrated approach that empowers startups and startup investors to build a successful trajectory.
We are a startup development fund. We specialize in investing with consumer technology startups assisting enthusiastic entrepreneurs develop successful businesses by providing the perfect mix of funding, expertise, and network.
At Negen Angel Fund, we present our clients with a curated deal flow.
We aim to identify startups which are tech-enabled and consumer facing, headed by founders having great entrepreneurship skills.
These businesses have potential to grow multifold and become leaders in their space.
We also look for startups with scalable business models during their growth stage, when they have a proven track record for their services and products with a big market and a long runway ahead.
The reason why we launched our startup platform was that we felt there was a need for a platform where clients are showcased deals which are evaluated as investment candidates by fund managers who have publicly available performance track record.
For instance, As of April 2022, Negen PMS, managed by our Founder, Mr. Neil Bahal, is having a post fee 3 year CAGR of 35%+.
With our Angel Fund, we are bringing our expertise of evaluating companies to the startup space.
Our fund will always focus on Quality over Quantity.
We will bring a curated deal flow of only 10-15 deals per year. Our endeavor is not to spray 100-200 deals per year onto clients where they find it impossible to properly evaluate any deal at their level.
"Quality is more important than Quantity.
One home run is better than two doubles"
-Steve Jobs
Negen Capital or its group entities will most likely co-invest in every deal that comes on our platform therefore having our own skin in the game along with clients.
Discover Our Portfolio Companies
Take a deep dive into how we select startups and entrepreneurs! 
Consumer Goods, Coffee, F&B
Founded in 2012, Blue Tokai Coffee Roasters offers a dedicated online marketplace for the sale of roasted coffee. The company is a specialty coffee e-tailer that sources single-estate Arabica coffee beans from Indian coffee estates, roasts them to order, and ships directly to clients. Customers can order online or visit one of their 48 exclusive retail locations spread across various cities in India.
Jewellery, Fashion, E-Commerce
Established in 2016, Melorra is a jewellery brand that styles jewellery for the Contemporary wardrobes using 100 percent 3D printing to create accurate and exquisite designs. Fashion stylists and jewellery designers work together to create Melorra's affordable, light, contemporary everyday wear jewellery inspired with global trends. Melorra launches new jewellery designs every week to keep up with the worldwide fashion trends. Their trend-spotters scout global runways for trends that will meet the the standards and styles for today's fashion landscape. Their jewellery comes in a variety of gold shares and also feature gemstones.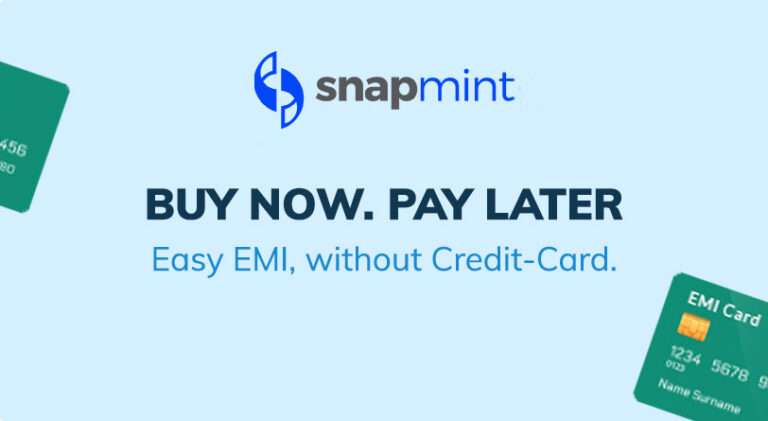 Lending, E-Commerce, Fintech
Founded in 2015, Snapmint is an Online Shopping platform intended to reduce the credit card dependency of buyers. Snapmint allows customers to buy Mobiles, Electronics, Appliances and various other items on flexible, affordable and simple EMI installments. Shoppers can purchase products using their quick 5-minute Online process without needing a credit card or previous credit history and they don't have to wait for days to know if their EMI application has been approved.
Founded in 2020, ReshaMandi is developing a full-stack digital ecosystem for organizing the natural fiber supply chain (such as silk), from farm to retail, with the goal of defining fashion trends. The company buys scientifically graded cocoons from farmers, supplies them to reelers, makes yarn accessible to weavers, and connect them with numerous retailers. At each node of the supply chain, they also provide services such as quality testing, technical advisory, high-quality inputs, and market linkages.
Meet the Drivers of Tomorrow
Our team of leaders at Negen Angel Fund, envision a new tomorrow, rich with potential and opportunity, where investors and entrepreneurs incubate the future.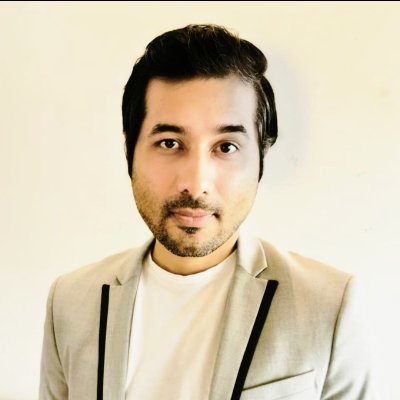 Neil Bahal
Founder & Fund Manager
Don't Hesitate To Contact Us
Click on the link below to WhatsApp us for immediate support or fill the google form so we can reach out to you.